To those who come to Biei.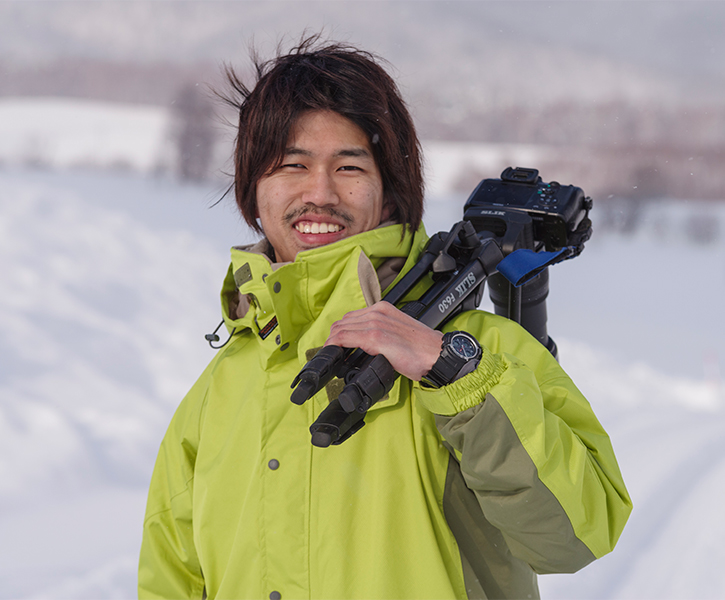 Hello everyone.
My name is Yuto Hirasawa, living in one of the most picturesque villages Biei, Hokkaido.
Let me tell you about me.
I am living in Biei and work for myself as a photographer. Most of time I shoot landscape, photography workshop around Biei and Furano.
And sometimes I shoot outside portraits.
I start photography is since 2013. I rounded New Zealand by bicycle and that trip was my very first time of career of photography.
You can see my photo work here.
And in 2014, I back to NZ again and self-studied photography, hopefully I could write some travel blog for Japanese website.
After that, 2015 and 2016, I moved to Australia and did some photography work and got featured by instagram(Brisbane and Melbourne).
In Melbourne, I took portrait and street snap, assistant of studio work.
Back to Japan since 2017 and moved in beautiful town Biei in May.
I opened my homepage and started my photographer job again.
I think most of people who visit my homepage or reading this blog love camera or photography and googled "Biei" or "photo tour, Biei".
However, you struggle to understand Japanese and anxious for the tour.
Because around Biei, there are many photographers offering the workshop, however nobody can speak English at all.
You will end up to visit to Biei and join the Japanese tour. I have seen that moment everytime!
That is why I offer an English photo workshop for tourists.
Many people come from China, Taiwan, Hong Kong and Korea. However they are not able to understand Japanese.
Therefore when you join my tour, you can take picture which is not on the map and obviously famous one as well. In addition, you will get private lesson and advice on each spot.
My workshop is booking essential. If you are looking for something special and well organised tour, why don't you join us?
Booking your workshop here.